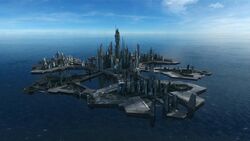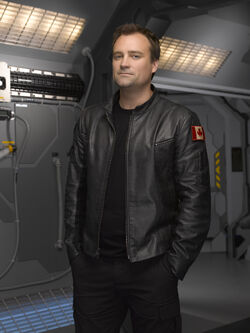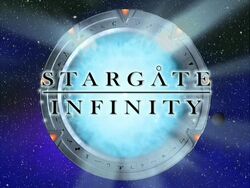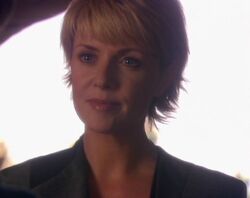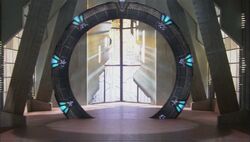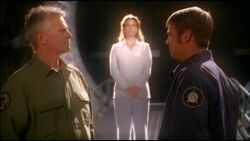 ]]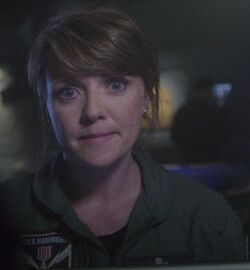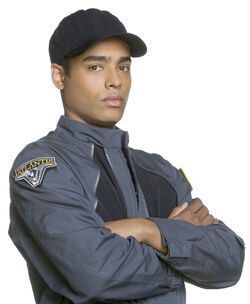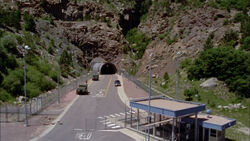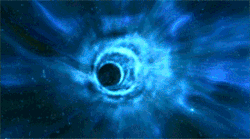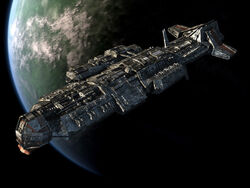 I go to Brodoak Mathematics and Computing College (which is a secondary school [or high school if your American], not a college). I am currently doing courses in Maths, English, Science, Triple Science, PSHCE (Personal Social Health Citizenship Education), French, Drama, ICT CiDA(Information Computing Technology) and ICT DiDA (extra ICT), SS (Social Studies) and PE (Physical Education) but PE is just lessons, no grade or exam.
Out of School
Edit
I have one thing to say about out of school time... HALF-LIFE AND STARGATE ALL THE WAY!!!! All I do is play Half-Life, Tomb Raider and random Sci-fi games (to some people I have no life, but I like it so they can get lost).
Stargate
Stargate SG-1 Seasons 1-10
Stargate Atlantis Seasons 1-5
Stargate: The Ark of Truth
Stargate: Continuum
Tremors
Tremors 2: Aftershocks
Tremors 3: Return to Perfection
Tremors 4: The Legend Begins
Star Trek: The Motion Picture
Star Trek 2: Wrath of Khan
Star Trek 3: Search for Spock
Star Trek 4: Voyage Home
Star Trek 5: The Final Frontier
Star Trek 6: The Undiscovered Country
Star Wars Episode One: The Phantom Menace
Star Wars Episode Two: Attack of the Clones
Star Wars Episode Three: Revenge of the Sith
Star Wars Episode Four: A New Hope
Star Wars Episode Five: The Empire Strikes Back
Star Wars Episode Six: Return of the Jedi
Twister
Tornado!
I have got alot of games:
Half-Life

Half-Life
Opposing Force
Blue Shift
Decay
Uplink
Deathmatch Classic
Half-Life: Source
Half-Life 2
Lost Coast
Episode One
Episode Two
Half-Life Deathmatch: Source
Half-Life 2: Deathmatch
Portal
Day of Defeat

Day of Defeat
Day of Defeat: Source **
Team Fortress

Team Fortress Classic
Team Fortress 2 Beta
Team Fortress 2
Counter-Strike

Counter-Strike
Counter-Strike: Source Beta
Counter-Strike: Source
Tomb Raider

Tomb Raider
Unfinished Business
Tomb Raider II
The Golden Mask
Tomb Raider III
The Lost Artefact
The Last Revelation
Level Editor (TR4 Engine)
Chronicles
The Angel of Darkness
Legend
Anniversary
Underworld
Call of Duty

Call of Duty
United Offensive
Call of Duty 2
Star Wars

Knights of the Old Republic
Knights of the Old Republic II: Sith Lords
Starfighter
Republic Commando
The Clone Wars: Republic Heroes
The Force Unleashed: Sith Edition
Empire at War Gold
Dark Forces
Jedi Knight: Dark Forces II
Jedi Knight: Mysteries of the Sith
Jedi Knight II: Jedi Outcast
Jedi Knight: Jedi Academy
Galaxies
Battlefront II
Star Trek

Voyager: Elite Force ****
XBOX 360 - Gamerscore: 27695
Edit
Game

Achievements i've got in order I got them (top is most recent, bottom is the first one I got)
[Prototype] - 240/1000 G

On Instinct - 20G
Repossession - 10G
Half-Truths - 10G
Wrecking Yard - 20G
Surface-To-Air - 10G
Children Of Blacklight - 20G
The Butcher - 30G
The Cleaner - 20G
SME - 20G
In Plain Sight - 10G
Errand Boy - 10G
Threat Elevated - 20G
Endless Hunger - 10G
Crossing The T - 10G
Evolutionary Step - 10G
The First Thread - 10G
Aliens vs Predator - 435/1000 G

Game Over, Man! - 30G
Extinction Agenda - 30G
Reclaimer - 15G
Stick Around - 15G
Breaking and Entering - 15G
World of Hurt - 15G
Eyes of The Demon - 15G
Matter of Honor - 15G
Fallen Comrade - 15G
It Uses Te Jungle - 15G
Alien vs Predator - 30G
Under Pressure - 15G
Grunt Hunt - 15G
Breaking Quarantine - 15G
Come to Mama - 15G
Get to The Chopper! - 30G
One Big Gun - 15G
...That's A Promise - 15G
I Will Never Leave You... - 15G
Regicide - 15G
Gunslinger - 30G
You Have My Sympathies - 15G
Exit Strategy - 15G
Club Hopper - 15G
Army of Two (EU) – 0/1250 G
Assassin's Creed - 210/1000 G

The Blood of a Doctor - 25G
The Blood of a Slave Trader - 25G
Eagle's Will - 20G
Eagle's Swiftness - 20G
Eagle's Prey - 20G
The Blood of a Corrupt Merchant - 25G
Eagle's Talon - 15G
The Punishment for Treason - 20G
Hero of Masyaf - 20G
Welcome to the Animus - 20G
Bioshock - 530/1000 G

Little Sister Savior - 100G
Defeated Atlas - 100G
Become a Big Daddy - 30G
Broke Fontaine's Mind Control - 30G
Three Fully Upgraded Weapons - 10G
Defeated Andrew Ryan - 30G
Hacked a Turret - 10G
Hacked a Security Camera - 10G
Irony - 10G
Completed Cohen's Masterpiece - 30G
Maxed Ine Track - 20G
Two Fully Upgraded Weapons - 5G
Restored the Forest - 15G
One Fully Upgraded Weapon - 5G
Basic Inventor - 5G
Upgraded a Weapon - 5G
Defeated Peach Wilkins - 15G
Researched a Splicer - 5G
Quality Research Photo - 20G
Bought One Slot - 5G
Hacked a Safe - 10G
Defeated Dr. Steinman - 15G
Hacked a Vending Machine - 10G
Hacked a Security Bot - 10G
One Seccesful Hack - 5G
Completed Welcome. - 10G
Toaster in the Tub - 10G
Borderlands - 100/1000 G

Ding! Novice - 10G
Rootinest, Tootinest, Shootinest - 10G
1.21 Gigawatts - 25G
Pyro - 25G
Ding! Newbie - 5G
Discovered Skag Gully - 5G
Paid in Fyrestone - 5G
My Brother is an Italian Plumber - 15G
Brothers in Arms: Hell's Highway - 190/1000 G

Action Camera Veteran - 20G
Bunker Buster - 10G
Action Camera Boost - 10G
Touchdown - 15G
Squad Kills - 10G
The Four F's - 10G
Dig In - 45G
Enemy Arms - 10G
First Recon - 10G
Killroy was here! - 10G
Action Camera Sniper - 10G
Basic Training - 10G
A Lethal Portent - 10G
Suppressive Fire - 10G
Buku Sudoku - 85/200 G

Too Fast - 20G
Natural - 10G
Time Bandit - 15G
Super Sizes - 20G
Sampler - 10G
Beat the Basics - 10G
Call of Duty 2 - 500/1000

Veteran of Fortress Stalingrad - 60G
Veteran of The Tank Squadrons - 60G
Veteran of Stalingrad '42 - 60G
Veteran of El Alamein - 60G
Veteran of the Winter War - 60G
Won the War - 150G
Completed Training - 50G
Call of Duty 2: Big Red One - 0/0 G
Call of Duty 3 – 440/1000 G

Hot Potato - 25G
A War Hero - 30G
Close Quarter Combatant – 100G
Purple Heart – 5G
Battlefield Scavenger – 15G
Rifleman – 15G
Conservationist – 20G
Won the War – 80G
Polish Tanker – 15G
Canadian Highlander – 10G
Allergic to Bullets – 25G
British Commando – 20G
Big Air – 25G
American Infantryman – 20G
Still Ticking – 30G
Basic Training – 5G
Call of Duty 4: Modern Warfare – 730/1000 G

The First Horseman - 40G
Your Show Sucks - 20G
The Escape - 40G
Bird on the Ground - 20G
Ghilles In The Mist - 20G
The Fourth Horseman - 40G
The Bog - 40G
Eyes and Ears – 20G
Look Sharp – 20G
Man of the People – 10G
The Search – 40G
The Rescue – 40G
The Package – 40G
New Squadron Record – 20G
Daredevil – 10G
Rescue Roycewicz – 20G
No Rest for the Weary – 10G
Win the War – 40G
Desperate Measures – 20G
Piggyback Ride – 20G
Down Boy Down – 20G
Four of a Kind – 20G
Wrong Number – 20G
Thee of a Kind – 10G
Death From Above – 20G
Straight Flush - 20G
Save the Bacon - 20G
Dancing in the Dark - 20G
Roadkill - 10G
Make the Jump - 20G
Earn a Winged Dagger - 20G
Call of Duty: Black Ops - 230/1150 G

"Insert Coin" - 5G
Just as me nicely - 15G
Slingshot Kid - 15G
Stand Down - 35G
Clarity - 10G
Never get off the boat - 10G
Up close and personal - 15G
Some wounds never heal - 10G
Broken English - 10G
SOG Rules - 10G
Raining Pain - 15G
The Dragon Within - 15G
Looks don't count - 10G
A safer place - 10G
VIP - 10G
Give me liberty - 10G
Sacrifice - 10G
Death to Dictators - 15G
Call of Duty Classic - 170/200 G

Won The War - 10G
Flag over the Reichstag - 15G
Rocket's Red Glare - 15G
Tank Breaker - 15G
Victory Banner - 20G
Union Jack - 20G
Old Glory - 20G
Survivor - 15G
Gunslinger - 10G
Pea Shooter - 20G
First Termer - 10G
Call of Duty: Finest Hour - 0/0 G
Call of Duty: Modern Warfare 2 - 660/1000 G

Drive By - 10G
Leave No Stone Unturned - 10G
Knock-knock - 10G
The Road Less Traveled - 10G
Off the Grid - 25G
The Price of War - 90G
Queen takes Rook - 25G
Homecoming - 25G
The Harder They Fall - 10G
Ends Justify the Means - 25G
Prisoner #627 - 25G
Red Dawn - 25G
Turistas - 25G
Black Diamond - 25G
No Rest For the Wary - 10G
The First Day of School - 25G
Gold Star - 20G
For the Record - 35G
Out of the Frying Pan... - 15G
The Pawn - 15G
Whiskey Hotel - 15G
Desperate Times - 15G
Soap on a Rope - 15G
Unnecessary Roughness - 10G
Some Like it Hot - 10G
Colonel Sanderson - 10G
Desperado - 10G
Royale with Cheese - 15G
Ten plus foot-mobiles - 10G
Tag 'em and bag 'em - 15G
Look Ma Two Hands - 10G
Three-some - 10G
Cold Shoulder - 15G
Two Birds with One Stone - 10G
Danger Close - 15G
Back in the Saddle - 15G
Call of Duty: World at War – 930/1500 G

Hardened War Hero - 100G
Bearing the Burden - 30G
For the Motherland - 30G
The Professional - 15G
Lights Out! - 10G
Rough Economy - 15G
Guardian Angel - 10G
Setting of the Sun - 30G
Blowtorch & Corkscrew - 30G
When It Rains, It Pours - 30G
Shot in the Dark - 10G
No Return - 30G
Fearless - 30G
Hell on Wheels - 30G
Scroched Earth - 30G
Architect - 30G
Gunslinger - 15G
The Hammer Strikes - 30G
Throw a Six and a Half - 15G
One Bad Gato - 30G
Grave Robber - 15G
Kamikaze - 15G
No Safe Place - 15G
Get Your Right Foot Wet - 30G
Get Your Left Foot Wet - 30G
The Sword is Broken - 30G
Bloody Peleliu - 30G
Weapon of Mass Destruction - 15G
Get Your Hands Dirty - 30G
Firestarter – 15G
Purple Heart – 5G
War Hero – 40G
Stabbed in the Heart – 20G
The Last Stand – 20G
Mortar-dom – 10G
Stormed Peleliu – 15G
Snake in the Grass – 15G
Close Shave – 10G
Carlson's Raiders – 10G
Saved Private Ryan – 10G
Dash of Destruction - 165/200

Hungry Hungry Dino - 15G
Extinction Event - 10G
Tricked Out - 10G
Employee of the Month - 15G
Speed of Light - 20G
Supercharged - 25G
Spped of Sound - 20G
DestructoMatic Rex - 10G
Adrenaline Boost - 15G
Mike's Protégé - 25G
Dead Space – 660/1000 G

Ragdoll Check - 5G
Full Arsenal - 30G
Survivor - 50G
Exodus - 20G
Mindless Prey - 30G
Brawler - 10G
Betrayed - 20G
Legend Teller - 40G
There's Always Peng! - 15G
Keeper of the Faith - 20G
Z-Baller - 5G
Air Alert - 10G
Wreckage - 20G
Crackshot - 5G
Pusher - 10G
Strange Transmissions - 20G
Slugger - 10G
Get off my ship! - 15G
Butcher - 40G
Armstrong - 10G
S.O.S. - 20G
Big Spender - 10G
Eviscerator - 10G
Merchant – 10G
Greenhouse Effect – 20G
Exterminator – 15G
Playing Catch – 10G
Story Teller – 20G
Surgeon – 20G
True Believer – 20G
Cannon Fodder – 20G
Brute Force – 15G
All Systems Go – 20G
Tool Time – 10G
Autofire – 10G
Lab Rat – 20G
Dead On Arrival – 20G
Marksman – 5G
Dead Space 2 - 455/1000 G

Picking Favorites - 30G
Made Us Whole - 10G
The Fugative - 50G
The Final Sacrifice - 50G
Cross your Heart, Hope to Die - 30G
Looking good - 10G
Knock Knock - 25G
Clean Cut - 10G
The Librarian - 10G
Operation! - 15G
Hornet's Nest - 30G
The Electrician - 10G
The Engineer - 10G
Powered Up - 15G
Shut Down - 10G
The Graduate - 20G
First Aid - 10G
Torment Me No More - 20G
Clever Girls - 10G
One Small Step - 10G
Romper Stomper - 25G
Derailed - 20G
Patient on the Loose - 15G
Shoot the Limbs! - 10G
Dead Space: Ingnition - 45/200 G

Laser Burn - 15G
Stormed the Core! - 15G
Trace Element - 15G
Doom - 55/200 G

EPISODE ONE - 25G
SCOUT - 5G
CLEAN SLATE - 5G
NEOPHYTE - 20G
Doom II - 45/200 G

Burning Out of Control - 15G
A Really Big Gun - 10G
An Important Looking Door - 10G
Just Getting Startedd - 10G
F.E.A.R. 2: Project Origin - 335/1230 G

Complete: Climax - 15G
Complete: Approach - 15G
Dead Eye - 15G
Complete: Epicenter - 15G
Home Wrecker - 15G
Complete: Keegan - 15G
Historian - 15G
Complete: Snake Fist - 15G
Suicidal Tendencies - 20G
Complete: Nurse's Office
Stick Around - 15G
Complete - Elementary - 15G
Kiss the Cook - 15G
Complete: Top - 15G
Complete: Ruin - 15G
Paparazzi - 15G
Complete: Replica - 15G
Complete: Withdrawal - 15G
Complete: Discovery - 15G
Snake Fist! - 15G
Complete: Awakening - 15G
Complete: Sanctuary - 15G
Fallout 3 - 50/1550 G

The Power of the Atom - 20G
Escape! - 20G
Vault 101 Citizenship Award - 10G
Game Party: In Motion - 0/1000 G
Gears of War – 280/1250 G

Completed Act 3 on Hardcore - 20G
Completed Act 2 on Hardcore - 20G
Completed Act 5 on Casual - 10G
Mercenary - 10G
Completed Act 4 on Casual - 10G
Completed Act 1 on Hardcore - 20G
Time to Remember - 10G
Zen and the Art Part 2 - 20G
My Love for You is Like a Truck - 30G
Broken Fingers - 30G
Zen and the Art of Reloading - 10G
Always Remember Your First - 10G
Dom-curious - 10G
A Dish Best Served Cold - 30G
Completed Act 3 on Casual - 10G
Completed Act 2 on Casual - 10G
Completed Act 1 on Casual - 10G
Prison Breakout – 10G
Gears of War 2 - 425/1750 G

Guerilla Tactician - 50G
Organ Grinder - 10G
Two for the Road - 25G
My Way or the Highway - 25G
Highway to Hell - 25G
Photojournalist - 10G
One-Night Stand - 10G
Collector - 5G
Doe This Look Infected to You? - 10G
Tourist of Duty - 25G
Brumak Rodeo - 10G
You Are the Support, Son - 10G
And the Horsey You Rode in On - 10G
Have Fun Storming the Castle - 10G
Crowd Control - 10G
Better Wrapped in Beacon - 10G
Takes a Licking - 30G
There's a Time for Us - 10G
Water Sports - 10G
Tanks for the Memories - 10G
Smells Like Victory - 10G
Longitude and Attitude - 10G
Heartbroken - 10G
Freebaird! - 10G
That Sinking Feeling - 10G
Girl About Town - 10G
Escort Service - 10G
It's a Trap! - 10G
Green as Grass - 10G
Back to Basic - 10G
Once More, With Feeling - 10G
Geometry Wars Evolved - 0/200 G
Geometry Wars Evolved 2 - 40/200G

Unlocked All Modes - 25G
Wax On - 15G
Grand Theft Auto IV - 5/1250
Halo 3 – 11201750 G

UNSC Spartan - 15G
Vidmaster Challenge: 7 on 7 - 0G
Reclaimer - 10G
Orpheus - 10G
Vanguard - 10G
Ranger - 10G
Headshot Honcho - 5G
Exterminator - 10G
Askar - 10G
Vidmaster Challenge: Brainpan - 25G
Sandbox Skull - 25G
Tank Dropper - 25G
Cavalier - 10G
Too Close to the Sun - 5G
Graduate - 10G
Demon - 10G
Guerilla - 10G
Marathon Man - 40G
Famine - 10G
Catch - 10G
Campaign Complete: Legendary - 125G
Campaign Complete: Heroic - 125G
Tilt - 10G
Thunderstorm - 10G
Fog - 10G
Citadel Skull - 25G
Longshore Skull - 25G
Heretic Skull - 25G
Orbital Skull - 25G
Assembly Skull - 25G
Mythic – 10G
Tough Luck – 10G
Black Eye – 10G
Iron – 10G
Fear the Pink Mist – 5G
Campaign Complete: Normal – 125G
Return – 50G
The Key – 40G
Last Stand – 40G
Refuge – 30G
Cleansing – 30G
Assault – 30G
The Road – 20G
Holdout – 20G
Landfall – 20G
Used Car Salesman – 5G
Halo 3: ODST - 890/1000 G

Stunning! - 5G
Firefight: Last Exit - 10G
Be Like Marty - 10G
I Like Fire - 5G
Naughty Naughty - 5G
Firefight: Alpha Site - 10G
Vidmaster Challenge: Classic - 25G
Campaign Complete: Legendary - 100G
Campaign Complete: Heroic - 100G
Audiophile - 75G
All Ears - 30G
My Clothes! - 5G
Pink and Deadly - 5G
Campaign Complete: Normal - 100G
Coastal Highway - 50G
Data Hive - 50G
Good Samaritan - 20G
Kikowani Station - 30G
NMPD HQ - 30G
Dome Inspector - 5G
ONI Alpha Site - 30G
Laser Blaster - 5G
Kizingo Boulevard - 30G
Both Tubes - 5G
Uplift Reserve - 30G
Headcase - 5G
Tayari Plaza - 30G
Super Sleuth - 10G
Trading Down - 5G
Ewww, Sticky - 5G
Tuned In - 15G
Gumshoe - 10G
Wriath Killer - 5G
Listener - 5G
Boom, Headshot - 5G
Junior Detective - 10G
Tourist - 5G
Dark Times - 5G
Heal Up - 5G
Halo: Combat Evolved - 0/0 G
Halo: Reach - 265/1000 G

Firestarter - 10G
Score Attack - 10G
They've Always Been Faster - 25G
Game, Set, Match - 25G
Send Me Out... with a Bang - 10G
The Soldier We Needed You To Be - 25G
This is Not Your Grave... - 10G
Dust and Echoes - 10G
I Didn't Train to Be a Pilot - 10G
Into the Howling Dark - 10G
You Flew Pretty Good - 10G
To War - 10G
That's a Knife - 10G
I Need a Weapon - 10G
Protocol Dictates Action - 10G
An Elegant Weapon - 10G
We're Just Getting Started - 10G
I See You Favor a .45 - 10G
Doctor, Doctor - 5G
The Start of Something - 15G
Swao Meet - 10G
Make it Drizzle - 10G
Halo Wars – 450/1200 G

24 Hours of Quality - 20G
N00b n0 M0r3 - 10G
So Lonely at the Top - 20G
Basically Naive - 10G
My Virtual Friends Love Me - 10G
Big AI's Scooter - 10G
Galivant around the Galaxy - 25G
Halo Academic - 15G
Playin' the Field - 15G
Walk-Off Winner - 30G
Empire Builder - 5G
No Way Home? - 70G
Beaming with Bride - 5G
Ugly is only Skin Deep - 70G
2 Bugs are Better than 1 - 10G
Momma's Boy - 5G
Key to Pirth - 50G
Alas, Poor Andrew Thomas - 5G
Covenant "Hot Drop" - 5G
Crushed Colors - 10G
Ice Warriors – 40G
Meet Sergeant Forge – 10G
Hexic HD – 25/200 G

Flower Child - 15G
Star Gazer - 5G
Cluster Buster – 5G
James Cameron's Avatar - 470/1000 G

The Battle's Won - 100G
Hasta la vista, Harper - 20G
Two-Traitor Clean-up! - 20G
Grave's Bog Harmonic - 20G
Harmonic in the FEBA - 20G
The First Harmonic - 20G
More Tawtute Will Come - 100G
Ryder owns Goliath - 20G
Song of Kxania Taw - 20G
Song of Va'erä Ramunong - 20G
Song of Torukä Na'ring - 20G
The First Song - 20G
Did we win? - 20G
War's Begun - 20G
Digital Bookworm - 20G
Orientation Day Graduate - 10G
Kinect Adventures - 235/1000 G

Adventurous - 50G
Orbital - 30G
Reminisce - 10G
Davy Jones' Blocker - 30G
Oooh... Shiny! - 10G
Variety Pack - 20G
Warm Up - 25G
Recording Artist - 20G
Captured Captions - 30G
Cheese! - 10G
Kinect Sports - 315/1250 G

Turkey Triumph - 15G
To the Left, to the Right - 15G
They Think It's All Over... - 30G
...It Is Now! - 15G
Hat-trick Hero - 15G
Beach Brilliance - 30G
Head of the Table - 30G
Have It! - 15G
Points Mean Prizes - 30G
Windmill Wonder - 20G
Pin Win - 30G
And the Winner is... - 30G
TKO - 15G
In Training - 10G
Wood Chipper - 15G
Lara Croft and the Guardian of Light - 175/200 G

Return to sender - 15G
Vanquish Xolotl - 25G
Beat a better mousetrap - 10G
Leap of Faith - 15G
Jump Jump - 10G
A Friend in Need - 20G
Instant Sushi - 10G
Three birds, one stone - 10G
Seeing Red - 20G
Breadwinner - 25G
Overachiever - 15G
Lara Croft Tomb Raider: Anniversary – 1000/1000 G

IRON Raider in Egypt - 40G
Egyptian Seals - 35G
IRON Raider on Lost Island - 40G
IRON Raider in Greece - 35G
Egyptian Speed Run - 30G
Hard Game – 45G
Lost Island Speed Run – 30G
Central Shaft Survivor – 35G
Slayer III – 30G
Medium Game – 25G
Good Show on Lost Island! – 35G
Easy Game – 20G
Slaver IV – 40G
Lost Island Tomb Raider – 40G
Good Show in Egypt! – 35G
Egyptian Tomb Raider – 40G
Weapon Master II – 10G
Greek Speed Run – 30G
Lightning Never Strikes Twice – 30G
Good Show in Greece! – 35G
Slayer II – 30G
Greek Tomb Raider – 40G
Weapon Master I – 10G
Peruvian Speed Run – 30G
IRON Raider in Peru – 35G
Good Show in Peru! – 35G
Gears of Doom! – 30G
Slayer I – 30G
Croft Manor Speed Run – 30G
Peruvian Tomb Raider – 40G
Weapon Master III – 10G
Croft Manor – 20G
Lara Croft Tomb Raider: Legend – 1250/1250 G

Atlantian Tomb Raider - 20G
Master Tomb Raider - 50G
The Atlantian Collector - 25G
Egyptian Tomb Raider - 20G
The Egyptian Collector - 25G
Greek Tomb Raider - 20G
The Greek Collector - 25G
Peruvian Tomb Raider - 20G
The Peruvian Collector - 25G
Beginning Tomb Raider - 20G
Complete the hard adventure – 175G
Completed all Time Trials – 50G
Completed Nepal Time Trial – 10G
Completed England Time Trial – 10G
Collected 60 Bronze Rewards – 20G
Collected 30 Silver Rewards – 35G
Complete the adventure – 125G
Completed Nepal – 75G
Completed England – 75G
Collected 35 Bronze Rewards – 15G
Completed Kazakhstan Time Trial – 10G
Completed Ghana Time Trial – 10G
Completed Tokyo Time Trial – 10G
Completed Peru Time Trial – 10G
Completed Bolivia Time Trial – 10G
Completed Kazakhstan – 75G
Collected 5 Gold Rewards – 50G
Completed Ghana – 50G
Collected 15 Silver Rewards – 25G
Completed Tokyo – 50G
Completed Peru – 50G
Completed Bolivia – 50G
Collected 5 Bronze Rewards - 10G
Left 4 Dead - 505/1500 G

Field Medic - 20G
Do Not Disturb - 20G
Dead Stop - 10G
No Smoking Section - 15G
Cr0wnd - 30G
Stand Tall - 20G
Crash-proof - 15G
Quick Power - 25G
Hero Closet - 10G
Burn the Witch - 10G
Towering Inferno - 10G
Grim Reaper - 15G
Jump Shot - 20G
My Bodyguard - 15G
Hunter Punter - 10G
Toll Collector - 15G
Mercy Killer - 15G
Akimbo Assassin - 30G
Dead Giveaway - 10G
Dead Baron - 15G
No-one Left Behind - 20G
Witch Hunter - 20G
Blind Luck - 20G
Brain Salad - 15G
Drag and Drop - 20G
Tongue Twister - 20G
Tankbusters - 20G
Clean Kill - 10G
Spinal Tap - 10G
101 Cremations - 20G
Left 4 Dead 2 - 650/1500 G

SOB STORY - 30G
DEAD IN THE WATER - 20G
ROBBED ZOMBIE - 15G
Kill Bill - 50G
Supreme Sacrifice - 50G
STACHE WHACKER - 15G
GONG SHOW - 15G
CL0WND - 15G
FORE! - 25G
CACHE GRAB - 20G
CONFEDERACY OF CRUNCHES - 30G
BACK IN THE SADDLE - 15G
TORCH BEARER - 20G
KILLING 'EM SWIFTLY TO THIS SONG - 20G
MEAT TENDERIZER - 20G
BURNING SENSATION - 15G
ACID REFLEX - 15G
BRIDGE BURNER - 20G
VIOLENCE IN SILENCE - 30G
CLUB DEAD - 15G
WEATHERMAN - 20G
CRASS MENAGERIE - 20G
RAGIN' CAJUN - 20G
CHAIN OF COMMAND - 15G
MIDNIGHT RIDER - 20G
SEPTIC TANK - 15G
DISMEMBERMENT PLAN - 20G
ARMORY OF ONE - 15G
PRICE CHOPPER - 20G
A RIDE DENIED - 15G
HEAD HONCHO - 15G
LEGO Star Wars II - 70/1000 G

Episode IV complete - 50G
Secret Plans level complete - 20G
Mass Effect - 925/1200 G

Medal of Valor - 50G
Extreme Power Gamer - 50G
Turian Ally - 20G
Soldier Ally - 20G
Undisputed - 50G
Best of the Best - 50G
New Sheriff in Town - 50G
Distinguished Combat Medal - 25G
Paramour - 10G
Completionist - 25G
Charismatic - 10G
Scholar - 25G
Paragon - 15G
Power Gamer - 20G
Rich - 25G
Colonial Savior - 50G
Long Service Medal - 25G
Sniper Expert - 15G
Pistol Expert - 10G
Medal of Honor - 100G
Tactician - 25G
Medal of Heroism - 25G
Shotgun Expert - 15G
Geth Hunter - 25G
Council Legion of Merit - 25G
Dog of War - 25G
Honorarium of Corporate Service - 25G
Assault Rifle Expert - 15G
Search and Rescue - 10G
Medal of Exploration - 50G
Spectre Inductee - 15G
Distinguished Service Medal - 25G
Mass Effect 2 - 1120/1255 G
Detail Orientated - 40G

Catching Up - 25G
Heart of Darkness - 50G
Most Dangerous Game - 35G
Data Hound - 10G
Warp Specialist - 15G
Incineration Specialist - 15G
Overload Specialist - 15G
Digital Exorcist - 15G
No One Left Behind - 75G
Master at Arms - 15G
Weapon Specialist - 15G
Power Gamer - 10G
Brawler - 10G
Doppelganger - 10G
Broke, Blind and Bedlam - 15G
Agent - 50G
Revenge! - 15G
Mission Accomplished - 125G
Long Service Medal - 75G
Against All Odds - 15G
Suicide Mission - 50G
Paramour - 50G
A House Divided - 10G
Cat's in the Cradle - 10G
Friend or Foe - 10G
The Assassin - 10G
Explorer - 10G
The Prodigal - 10G
The Justicar - 10G
Catharsis - 10G
Battlemaster - 10G
Big Game Hunter - 10G
Technician - 15G
Treason - 10G
Power Full - 15G
Ghost Ship - 25G
Highly Trained - 15G
Fade Away - 10G
The Cure - 10G
Ghost of the Father - 10G
The Quarian - 10G
Head Hunter - 10G
Colony Defense - 25G
The Convict - 10G
Scientist - 10G
The Krogan - 10G
Operative - 15G
Prospector - 5G
Scholar - 15G
The Archangel - 10G
The Professor - 10G
Merciless - 10G
Very Elusive - 10G
Fashionista - 5G
Missing in Action - 5G
Medal of Honor: Airborne – 135/1000 G

Weapon Handler - 25G
Greased Landing - 5G
Paestum Ruins - 20G
Homerun! - 10G
Shoot to Kill - 10G
Cheat Death - 20G
Village of Adanti - 15G
Purple Heart - 10G
Pop-n-Drop - 5G
Jump Training – 5G
Flared Landing – 5G
Go Go Go! – 5G
N+ - 25/200 G

Perfectionist - 20G
Disciple - 5G
Operation Flashpoint: Dragon Rising - 0/1000 G
PAC-MAN - 10/200 G

Strawberry - 5G
Cherry - 5G
Pac-Man Championship Edition - 10/200 G

8 Ghosts - 5G
Sparkster - 5G
Portal: Still Alive – 200/200 G

Vanilla Crazy Cake - 35G
Fruitcake – 25G
Cupcake – 10G
Out of the Blue – 25G
Is Anyone There? – 20G
Saw That One Coming – 5G
Rat's Tale – 15G
Tests Like Chicken – 15G
A Feeling Like Floating – 5G
The Camera Adds Ten Pounds – 10G
Go for the Gold – 15G
Like a Rat – 20G
Prey - 665/1000 G

Saviour - 65G
22: Mother's Embrace - 60G
21: Facing The Enemy - 50G
20: Oath Of Vengeance - 50G
19: Resolutions - 40G
18: Center of Gravity - 40G
17: Ascent - 40G
16: The Complex - 30G
15: Following Her - 30G
14: The Dark Harvest - 30G
13: Jen - 25G
12: Hidden Agenda - 25G
11: The Old Tribes - 25G
10: Guiding Fires - 20G
9: There Are Others - 20G
8: Sacrifices - 20G
7: Crash Landing - 15G
6: All Fall Down - 15G
Poker Face - 10G
5: Second Chances - 15G
4: Rites Of Passage - 10G
3: Downward Spiral - 10G
2: Escape Velocity - 10G
1: last Call - 10G
Red Faction: Guerrilla - 10/1000 G

Welcoming Committee - 10G
Resident Evil 5 – 180/1000 G

Completed Chapter 3 - 1 - 15G
Completed Chapter 2 - 3 - 15G
Completed Chapter 2 - 2 - 15G
Fireworks - 15G
Completed Chapter - 2 - 1 - 15G
A Friend in Need - 15G
Baptism by Fire - 15G
Completed Chapter 1 - 2 - 15G
Completed Chapter 1 - 1 - 15G
Get Physical - 15G
Stop, Drop & Roll - 15G
A Cut Above – 15G
Singularity - 380/1000 G

No Time to Bleed - 15G
You're a Hit - 10G
The Slower the Better - 15G
Pistol Whipped - 10G
Fire and Ice - 20G
One TMD to Rule Them All - 30G
Singularity - 25G
That Wheel? - 15G
E99 Processing Complex - 25G
Fully Armed - 20G
Up Close and Personal - 15G
Central Docks - 25G
Pen Pal - 20G
Rail Line - 25G
Ashes to Ashes - 20G
Research Facility - 25G
Double Barrel - 10G
Drive By - 20G
A Salt and Battery - 10G
Worker's District - 25G
Sonic & Knuckles - 10/200G
Sonic The Hedgehog - 10/200 G
Sonic The Hedgehog 2 - 5/200 G
Space Invaders Extreme - 30/200 G

Sure Shot - 10G
Goliath Killer - 10G
Combo Meal - 10G
Star Trek: Legacy - 680/1000 G
Legacy Captain - 20G
Antique Collector - 20G
Pacifist of Makus - 20G
Lone Wolf of Makus - 20G
Starfleet Captain - 75G
Champion of the Fleet - 20G
Scourge of Kathra - 20G
Hero of Kathra - 20G
Brazen Warrior - 20G
Protector of Encaria - 20G
Starfleet Ensign - 50G
Riker Award - 40G
Autonomous Operator - 20G
Allied Commander - 20G
Sword of Aurelia - 20G
Anonymous Red-Shirt Award - 5G
Admirial Kirk Award - 50G
Spock Award - 35G
Liberator of Makus - 20G
T'Pol Award - 30G
Captain Archer Award - 50G
Chain Reaction - 20G
Glorious Victor - 20G
Guardian of Epsilon Theta - 20G
Starfleet Academy Graduate - 25G
Star Wars: The Force Unleashed - 350/1345 G

PROXY Won't Be Happy - 15G
Apprentice - 75G
Redemption - 20G
Legend - 25G
The Harder They Fall - 15G
Destroyed - 10G
Bully - 15G
Infestation - 10G
Expert - 10G
The Bigger They Are - 15G
Cannon Fodder - 15G
Skyhook - 10G
Vapor Room - 10G
Empirical - 10G
Jedi Hunt - 10G
Shocked - 5G
Gripped - 5G
Junkyard - 10G
Skilled - 5G
Insurrection - 10G
Invasion - 10G
Sith Lord Frenzy - 15G
Sith Frenzy - 10G
Frenzy - 5G
Worst Day-Shift Manager Ever - 10G
Star Wars: The Force Unleashed II

Strike! - 10G
Pied Piper - 20G
Jedi Master - 50G
Unleashed - 10G
Shattered - 10G
Rookie - 30G
Challenger - 10G
Jedi Knight - 50G
Top of the World - 10G
Return to Sender - 20G
Maxed Out - 30G
Stakoss Medal of Excellence - 10G
A Measure of Mercy - 20G
To the Face! - 20G
Imperial Painball - 10G
Padawan - 50G
Betrayed By Rage - 20G
Meeting of the Jedi - 20G
Crack the Sky - 20G
Specialist - 10G
The Exterminator - 20G
Droid Rage - 10G
Lucky Streak - 20G
Arachnophobia - 20G
Bring Down the Giant - 20G
Stay on Target... - 10G
The Nemesis in Flames - 20G
Enjoy The Trip See You Next Fall - 10G
Up, Up and Away - 20G
It Burns! - 20G
Break the Bank - 10G
Escape from Kamino - 20G
Fully Charged - 10G
Sky Killer - 20G
Kamfetti - 10G
Terminator: Salvation - 400/1000 G

Underground - 80G
The Sights - 80G
New Acquaintances - 80G
Thank Heaven - 80G
L.A. 2016 - 80G
The Orange Box – 850/1000 G

Master of Disguise - 15G
Nemesis - 5G
Camera Shy – 5G
Long Jump – 5G
Defense of the Armament – 20G (I know 'defense' is spelt 'defence', but this is how it's spelt in the achievement)
Get Some Grub – 20G
Little Rocket Man – 30G
Citizen Escort – 15G
Zombie-que – 5G
Conservationist – 5G
Lambda Locator – 15G
What Cat? – 5G
Zombie Chopper – 25G
Vanilla Crazy Cake – 30G
Fruitcake – 20G
Cupcake – 10G
Secondary Silo Secured – 5G
Hard to Kill – 10G
Heartbreaker – 10G
Pedal to the Metal – 5G
Cache Checker – 10G
Quiet Mountain Getaway – 10G
Gordon Propelled Rocket – 5G
Hit and Run – 5G
Gunishment! – 5G
Puttin' On a Clinic – 15G
Meet the Hunters – 10G
Payback – 10G
Partygoer – 5G
Fratricide – 5G
Twofer – 5G
Dynasty – 10G
Pinata Party – 5G (again I know it is spelt 'piñata', but this is how it appears)
Friendly Fire – 5G
Terminal Velocity – 5G
Head of the Class – 5G
Impossible Defense – 30G (Again I know Defense is spelt wrong, but that's how it appears)
World Traveler – 5G
Lightning Offense – 10G
Powerhouse Offense – 5G
Impenetrable Defense – 10G
Relentless Offense – 20G
Into the Breach – 5G
Acid Reflex – 5G
Escape from City 17 – 20G
The One Free Bullet – 40G
Attica! – 5G
Live Bait – 10G
Elevator Action – 10G
Grave Robber – 5G
Car Crusher – 5G
Pacifist – 10G
Containment – 5G
Watch Your Head! – 5G
Think Fast! – 10G
Singularity Collapse – 25G
Atomizer – 10G
Giant Killer – 10G
One Man Army – 5G
Fight the Power – 10G
Counter-Sniper – 5G
Plaza Defender – 10G
"Radiation Levels Detected" – 5G
Hack Attack! – 5G
Deadly Harvest – 5G
Follow Freeman – 10G
Warden Freeman – 10G
Hot PotatOwned – 10G
Bug Hunt – 10G
Flushed – 5G
Lab Rat – 5G
Keep Off the Sand! – 20G
Targetted Advertising – 5G (Targetted is actually spelt Targeted, but this is how it appears)
OSHA Violation – 5G
Where Cubbage Fears to Tread – 5G
Hallowed Ground – 5G
Bone Breaker – 5G
Two Points – 2G
Blast from the Past – 10G
Zero-Point Energy – 5G
Vorticough – 13G
Revenge! – 10G
Heavy Weapons – 5G
Anchor's Aweigh! – 5G
Barnacle Bowling – 5G
Trusty Hardware – 5G
Malcontent – 5G
Submissive – 5G
Defiant – 5G
Tomb Raider: Underworld – 1230/1250 G

Weapons Master – 10G
Weapons Expert – 5G
Master Survivalist – 100G
Master Grenadier – 10G
Lara's Shadow – 50G
Master Reward Hunter – 25G
Treasure Hunter - 10G
Relic Hunter – 10G
Master Swan Diver – 10G
Swan Diver II – 10G
Shadow Combat Master – 10G
Beneath the Ashes – 50G
Master Collector – 50G
Collector – 25G
Arctic Sea Expedition – 100G
Master Relic Collector – 70G
Master Treasure Collector – 60G
Andaman Sea Expedition – 25G
Jan Mayen Island Expedition – 50G
Master Speed Demon – 10G
Speed Demon III – 5G
Master Roadkiller – 10G
Speed Demon II – 5G
Southern Mexico Expedition – 100G
Dedicated Treasure Collector – 50G
Speed Demon I – 5G
Roadkiller – 5G
Croft Manor Expedition – 25G
Dedicated Relic Collector – 50G
Coastal Thailand Expedition – 75G
Skilled Treasure Collector – 40G
Master Climber – 10G
Mediterranean Sea Expedition – 50G
Grenadier – 10G
Relic Collector – 30G
Swan Diver I – 10G
Climber – 5G
Treasure Collector – 30G
Prologue – 25G
Too Human - 40/1000 G

Death from Above - 10G
Blooded of the Aesir - 10G
A Valorous Dead - 5G
NORN Novice - 5G
Serve Em Up - 10G
Unreal Tournament 3 - 20/1000G

I need some backup - 10G
Lock and Load - 10G
Vanquish - 345/1000 G

Guardian - 10G
Adrenaline Rush - 20G
Piece by Piece - 20G
40 Yard Dash - 30G
Survivor - 30G
End to Major Combat Operations - 15G
Two Birds with One Stone - 20G
My Way - 15G
Knight in Shining White Armor - 15G
I Don't Speak Kreon! - 15G
King of the Hill - 20G
Storming Grand Hill - 15G
Gun Runner - 10G
Going in for the Kill - 10G
Death Wish - 20G
That Ended Up Working Out Nicely - 10G
Home Run God - 10G
Space Normandy - 15G
Robots Tend to Blow Up - 10G
Home Run - 10G
Helloooo, Nurse - 5G
Fight or Flight - 10G
One Day at DARPA - 10G
Wolfenstein - 110/1000

Man About Town - 20G
Gun Nut - 10G
Beatdown - 30G
Bubble Boy - 20G
Newbie - 10G
Enemies in a Barrel - 20G
Wolfenstein 3D - 75/200

Escaped from Wolfenstein - 15G
Hey, That Wall Moves! - 10G
Clean out the Castle - 20G
None Left Standing - 20G
One of Many - 10G