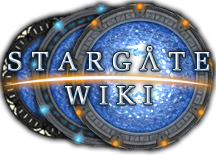 Jaffa, Kree!
Hello, SocialOutsider, and welcome to the Stargate Wiki! I've noticed that you've already made some contributions to the Suicide page -- thank you! We all hope that you'll enjoy our activities here and decide to join our community.
If you'd like to learn more about working with the nuts and bolts of this wiki, I have a few links that you might want to check out:

One other suggestion: If you're going to make comments on talk pages or make other sorts of comments, please be sure to sign them with four tildes (~~~~) to paste in your user name and the date/time of the comment.
If you have any questions, please feel free to post them in the forum, ask me on my talk page or check out our Community Portal.
Thanks, and once again, welcome to Stargate Wiki! -- Jaymach (Talk) 18:46, 29 October 2011
Do not remove the Cite template from pages like you did on the Edison page. Lowriders95s10 (talk) (Contribs) 04:23, November 24, 2013 (UTC)
Hello

, I noticed that you've uploaded some good looking screenshots to the wiki. I was wondering if you could add categories to the images you've uploaded. It's not that difficult since you know which episode an image comes from. You just have to add: [[Category:Images from ...]]. For an example you can look at the image to the right. Another hint I would like to add to that is that you might consider renaming the images before uploading. No one is going to look for: Vlcsnap-2014-11-26-17h59m57s76, but if someone types "Vala Mal Doran" in google images they might find the image if you named the image to the right "Vala Mal Doran arrives Avalon.jpg". This could possibly lead to more viewers and more people willing to help build this wiki further. I hope you will consider my requests. Greetings, --Patricia (talk) (Contribs) 08:04, November 27, 2014 (UTC)
Stop putting this in image captions: in the Season 9 finale episode, "Camelot".--Typhuss999 (talk) (Contribs) 23:47, December 10, 2014 (UTC)
With all due respect, Typhuss999, you're not an administator of this site. And I don't see why you're against adding the episodes into the captions. It could actually come in handy. SocialOutsider.
I don't need to be an administrator to tell you to stop, don't need episode names in the captions.--Typhuss999 (talk) (Contribs) 00:26, December 11, 2014 (UTC)
Fine, I got the point. I'll stop. I don't get it, though. Why are you against them? Do you feel they spoil the episosde or something. SocialOutsider
Imageless characters
Edit
You have uploaded a lot of great images to this wiki. I would like your help in filling out the character pages that have no image. I have marked all of the imageless characters as stubs and they can be found in the Category:Character stubs. Any help would be appreciated. Thanks.Lowriders95s10 (talk) (Contribs) 02:17, December 30, 2014 (UTC)
The problem I have with captions is that they take up space and if they are too long they can mess the flow of the page. I try to keep them as short as possible. Plus on character pages the photo should be placed in the paragraph about the episode it is from so it is redundant. Lowriders95s10 (talk) (Contribs) 09:29, December 30, 2014 (UTC)
In my defense, having the episodes in the captions makes things much easier but I will respect your decision so no putting episode captions in the character pages. I'll remember that. :) SocialOutsider