Zach Selwyn
Biographical information
Alias

Zachariah Selwyn
Zach Swelyn

Nickname(s)
Date of birth
Place of birth

Tucson, Arizona, United States of America

Gender

Male

Height

6' 2" (1,88 m)

Nationality
Marital status

Married to Wendy Thompson (October 2004 - present)

Other information
Official site
Stargate universe information
Character(s)
Zach Selwyn is an American actor, writer and producer.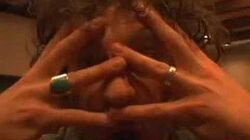 External Links
Edit
Ad blocker interference detected!
Wikia is a free-to-use site that makes money from advertising. We have a modified experience for viewers using ad blockers

Wikia is not accessible if you've made further modifications. Remove the custom ad blocker rule(s) and the page will load as expected.